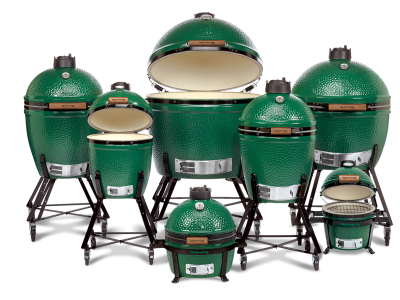 DOWN AND DIZZY RED SNAPPER
Ingredients
• One whole red snapper per person
• ½ orange, sliced, per person
• 2 tbsp Dizzy Gourmet® Down and Dizzy Seasoning™
• 1 stick butter, melted
​
Method
Scale fish and clean body cavity. Fill body with 3-4 orange slices. 
Make 2-3 slits on both sides of the fish through the meat and sprinkle 
with Down and Dizzy Seasoning™.
​
Set the EGG for direct cooking at 350°F/177°C with a Cast Iron Grid, 
flat side down. Add the fish to the grid and grill 3-4 minutes, turning               once.